10 healthy sandwich ideas
With salads and fresh vegetables, cheeses, meat or eggs, these sandwiches invite you to pack a lunch box or picnic basket and enjoy them to the fullest.
Hummus and avocado sandwich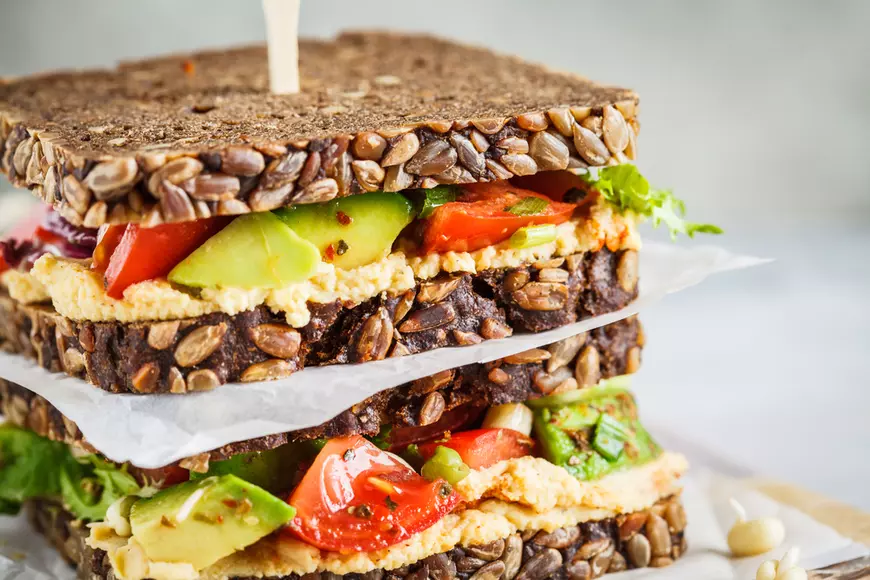 For this type of sandwich, you can use sliced ​​​​bread, buns or, even better, crispy bread. On top of the bread or fill flat bread with hummus, then add avocado, a little bit of lemon, red onion, cilantro and a little tomato.
Smoked salmon and asparagus sandwich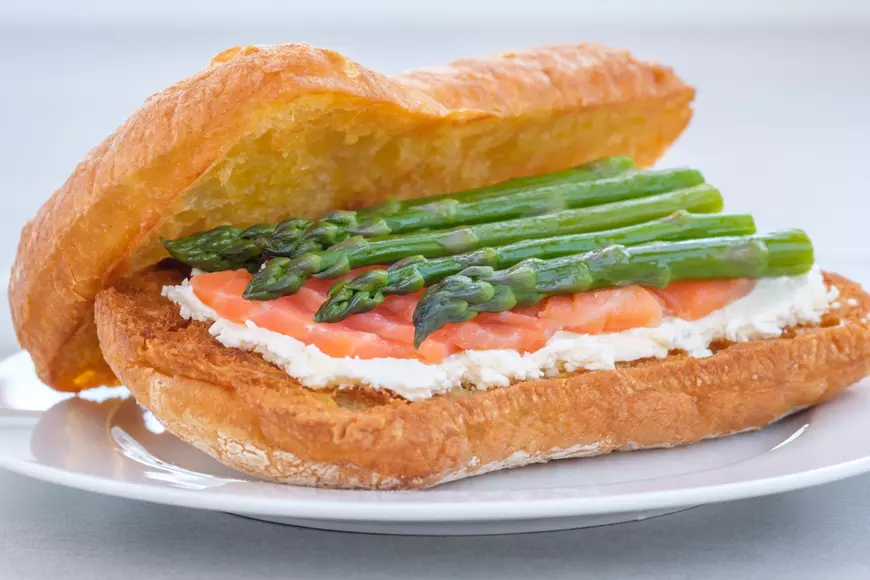 Heat a pot and add asparagus tips in sesame oil for 5 minutes.
Meanwhile, make some toast, add a layer of cheese, a side of salmon, and then add grilled asparagus. Sprinkle with sesame seeds to serve.
recommendation
Alexandru Arșinel, is in the hospital. The actor is in medical care
Egg and avocado sandwich
One of the most popular sandwich ideas is the egg and avocado sandwich. Plus, it's full of nutrients and healthy fats.
Wash the egg thoroughly. Meanwhile, cut the avocado in half and remove the pit into a bowl. Add lemon juice, mix well and mash with a fork.
When the eggs are cooked, run them under cold water for 2 minutes before removing the cover. Spread avocado on rye bread. Cut the eggs into small circles and put them on top of the avocado paste. Pour the chilli sauce over the eggs, sprinkle some green onions on top and sprinkle with black pepper. It's a good idea if you want a good sandwich.
Green and tamari sandwich
recommendation
THE BOOK. After 12 years in London, two young Romanians decided to return home, but something changed their plans at the last moment: "In the first year, I would have said that I was together, now I don't know if if i was"
For these sandwiches, you will need kale, avocado, chickpeas, lemon, sesame oil and tamari sauce.
Saute the cabbage in sesame oil and tamari for a few minutes until soft, then remove. Mash the avocado with a fork in a bowl with the lime juice, chickpeas and some spices.
Spread on 1 piece of rye, put cabbage on top and add pepper or paprika. Cover with another piece of rye and cut it in half.
Also read: The best sandwich in the world. Delicious sandwich recipes
Tuna and salad sandwiches
These sandwiches can be made into sandwiches, toast or even croissants.
Cut the croissant in half and spread the paste obtained from half an avocado, to which you have added salt and pepper, on the bottom. Add lettuce, tomato slices, canned tuna, chopped olives and lemon juice.
Chicken or turkey sandwiches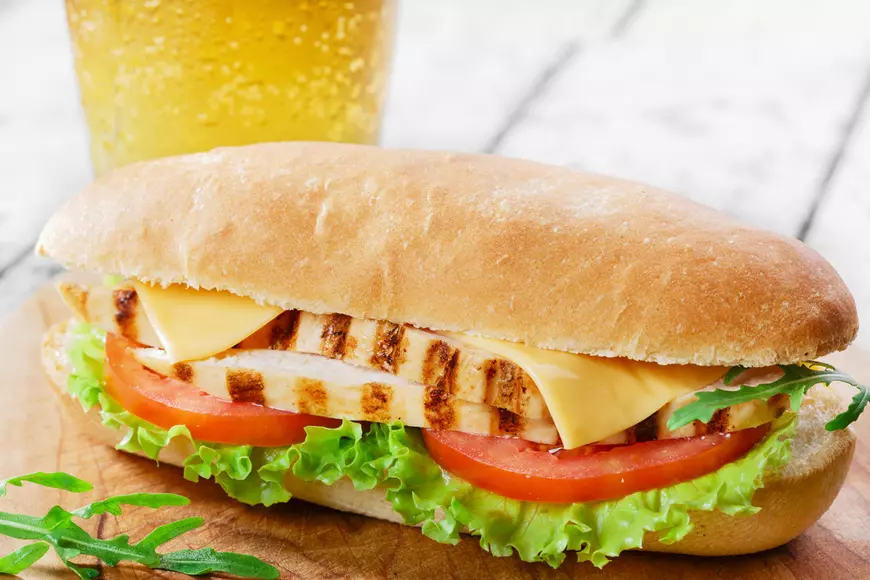 recommendation
The prosecutor apologized to the victim
The advantage of this sandwich is that you can prepare it with leftovers from the last dinner, if you eat chicken or turkey. Cut the meat into small pieces, slice the tomatoes and cut some onion rings, if you like. For extra flavor, you can also add a slice of cheddar cheese. Then put them on a baking sheet and add some salad greens. You can use the bread as it is or you can bake it ahead of time. To prepare a sandwich, you can use a scale. Eat them with pickles or fresh vegetables on the side and you will enjoy a healthy sandwich.
Also read: How to make ketchup at home
Mozzarella and pesto sandwiches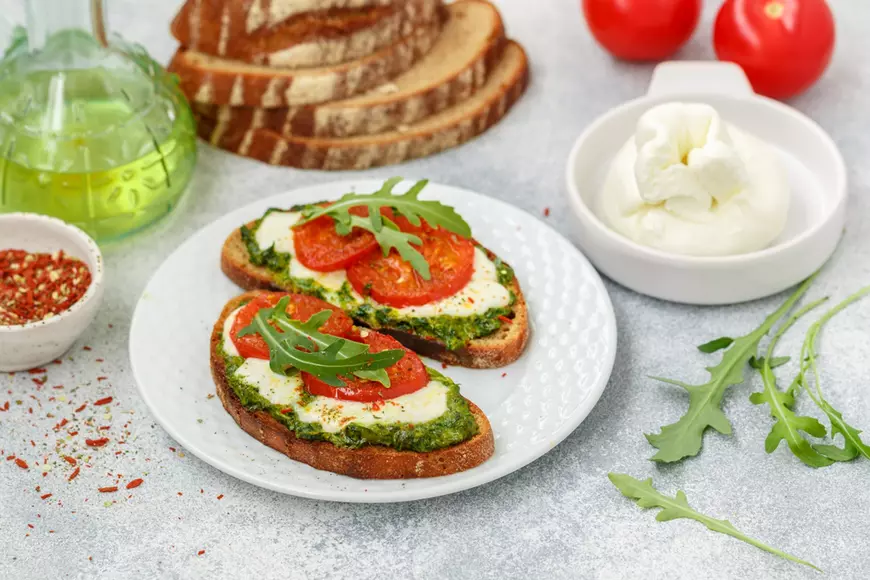 A few slices of mozzarella, some fresh or canned fish and slices of fresh tomato and you have a very tasty sandwich. Put them all on a slice of toast and add a little salt if necessary. It's a good idea if you want a good sandwich.
Discover the most delicious recipes with tomatoes.
Halloumi sandwich
Halloumi cheese is a favorite among vegetarians, and this sandwich is great if you're looking for a healthy sandwich idea. Place the halloumi on the grill. Meanwhile, quickly prepare lettuce leaves, toast, some onion rings and some tomato slices. Add a little pepper and enjoy a delicious sandwich.
A sweet and salty sandwich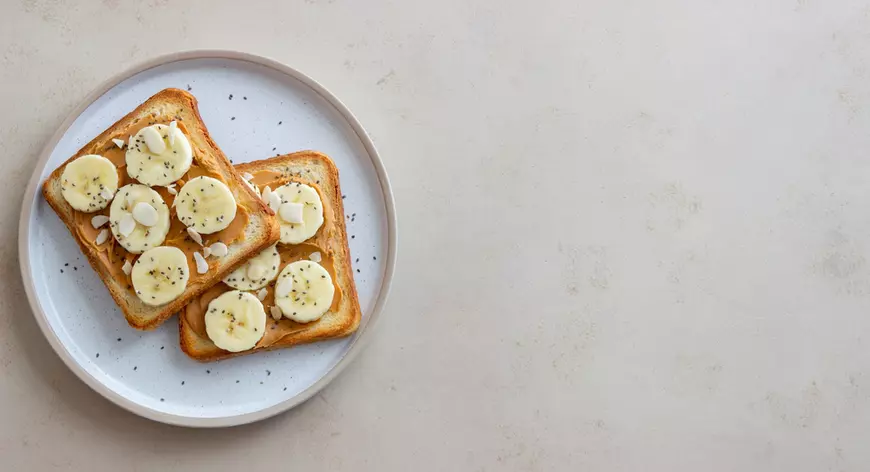 Who said sandwiches had to be salty? Use some fresh bread, spread a layer of peanuts and add a few banana slices for a delicious and nutritious sandwich.
Burger with scrambled eggs and tomatoes
Cut a bun in half, make an omelet with onion and dill and put it in a bun. Then add slices of tomato and mozzarella and you will get a healthy and tasty burger.


Follow us on Google News
GSP.RO
He cheated on her with Vica Blochina for 16 years, but she was with him for more than 30 years. What is Victor Pişurcă's wife like?
Playtech.ro
Bad Carmen Iohannis at the Buckingham dinner! It's funny, that's not how it's done! Anyone who sees the details…
Viva.ro
Who is the wife of Visarion Alexa, a priest accused of sexual harassment. What was discovered about him
Observatornews.ro
A disease that has already sent hundreds of children to the doctor. If not treated in time, patients may end up in medical care
stirileprotv.ro
A woman disappeared, leaving her husband and children at home. When he came back, he lied to everyone, including the FBI. Where is he really?
FANATIC.RO
Five zodiac signs can have a surprise at the end of the week. The stars are on their side
Orangesport.ro
What happened to some Bucharesters when they went to the ethnic Hungarian area! "We were afraid, we were warned. The world told us". Surprised, one of them said what happened
HOROSCOPE
Horoscope September 21, 2022 Sagittarians experience a different kind of fuel today, which promotes pride and can highlight selfishness.
advertising
Zenbook Pro 14 Duo OLED (UX8402): a device you won't want to part with.