On Sunday, August 28, the Pie Festival takes place in Hârja, in the town of Oituz. The National Association of Rural, Ecological and Cultural Tourism (ANTREC), the Oituz town hall and the group "Children in the heart of the family" organize the event and will be held in the garden of "St. Voivode Ștefan cel Mare" from the region.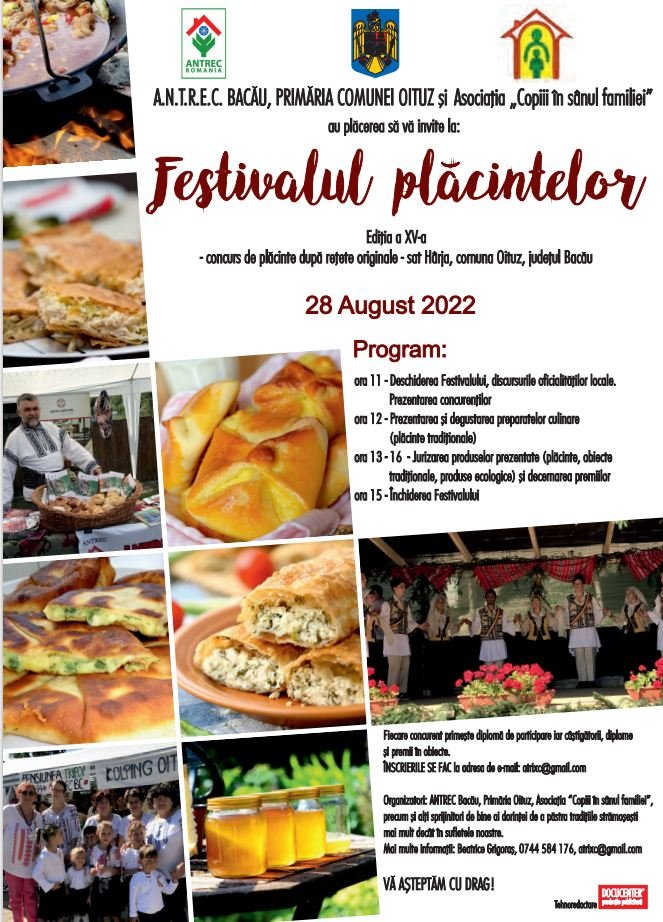 Competition and taste of pies, made according to the original instructions
The festival is a baking competition, where the participants will compete to present the most delicious pies to the judges and guests, made according to the original instructions. Also, representatives of ANTREC branches from different regions, individual exhibitors, producers of wine, environmental products and handmade items are expected at the event. the body.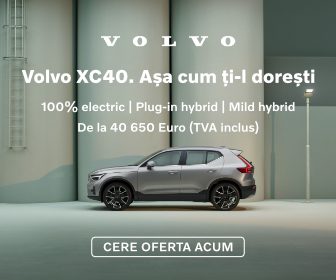 The opening of the festival will be held at 11 o'clock in the morning, and the judgment of pies and products will take place at 1 o'clock after the judgment, those who want can taste the dishes prepared by the competitors.
"Each competitor will receive a certificate of participation, the winners of the competition will receive a diploma and a prize. We will try to see in this way more than in our souls the desire to protect Romanian traditional culinary loves. The taste of the product will start immediately after the trial, so the presence at the festival must be done at this time, because the pies will be requested quickly, "Beatrice Grigoraș, director ANTREC chair Bacău said.
Events of celebration
11 am – Opening of the event: keynote speech and presentation of the competitors
12 o'clock – Demonstration and tasting of culinary preparations (traditional pies)
13:00 – Judging of the presented products (pies, traditional products, environmental products) and giving gifts.
15:00 – Closing of the festival