Maison du Claire, or Clare's House, has raised the eyebrows of diners ever since it opened with its first ever burgers. It spread Black Burger, with black buns that tickles your taste buds with premium beef, cheddar cheese, lettuce, pickles, caramelized onions, bacon and gravy.
Various people joined him Spicy Burger, red bun, beef, cheddar cheese, lettuce, pickles, caramelized onions, bacon, jalapeno and hot sauce. Claire's Burger it soon became a favorite of the children. Burger on a green bun with Haloumi cheese, tomatoes, lettuce, pickles, caramelized onions, zucchini, roasted peppers and special sauce.
Maison du Claire has prepared 4 new burgers that it wants to satisfy your hunger this summer. The new thing is Golden Burger Luxury, and black bun, "enriched" with gold leaf, truffles, caramelized beef with gorgonzola and gouda, sundried tomatoes, fried pork and two secret dishes. Food truck leaders recommend calling 30 minutes in advance if you want this burger.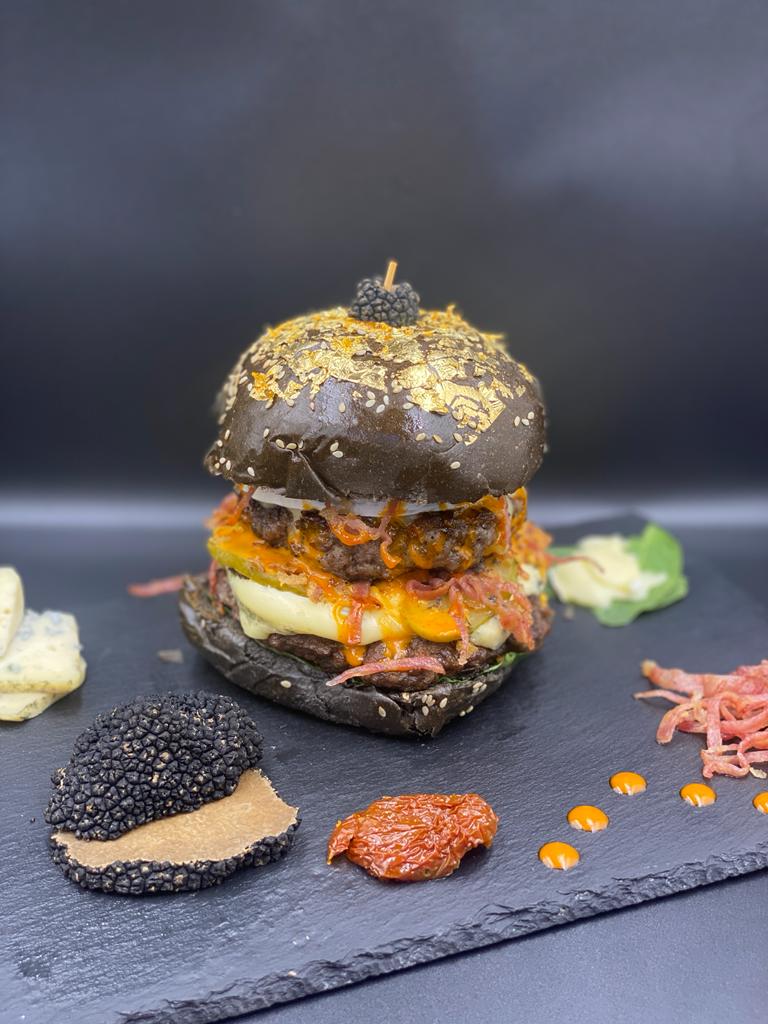 In a yellow bun (colored with natural apricot extract) it winks us Sun Burger, which also features premium beef caramelized with gouda, baby spinach, jalapeno, bacon, wood ears and homemade sauce.
How about a green bun and caramelized beef with camembert?!
Wild Burger it has a green bun (colored with spirulina extract) and has caramelized bacon and Camembert, baby spinach, dried tomatoes, pickled cucumbers, bacon and homemade sauce.
It is expected that the pretentious and Salmon Burgerwhich comes together on a yellow bun – salmon patty, tomato, salad mix, coleslaw and Philadelphia cream cheese.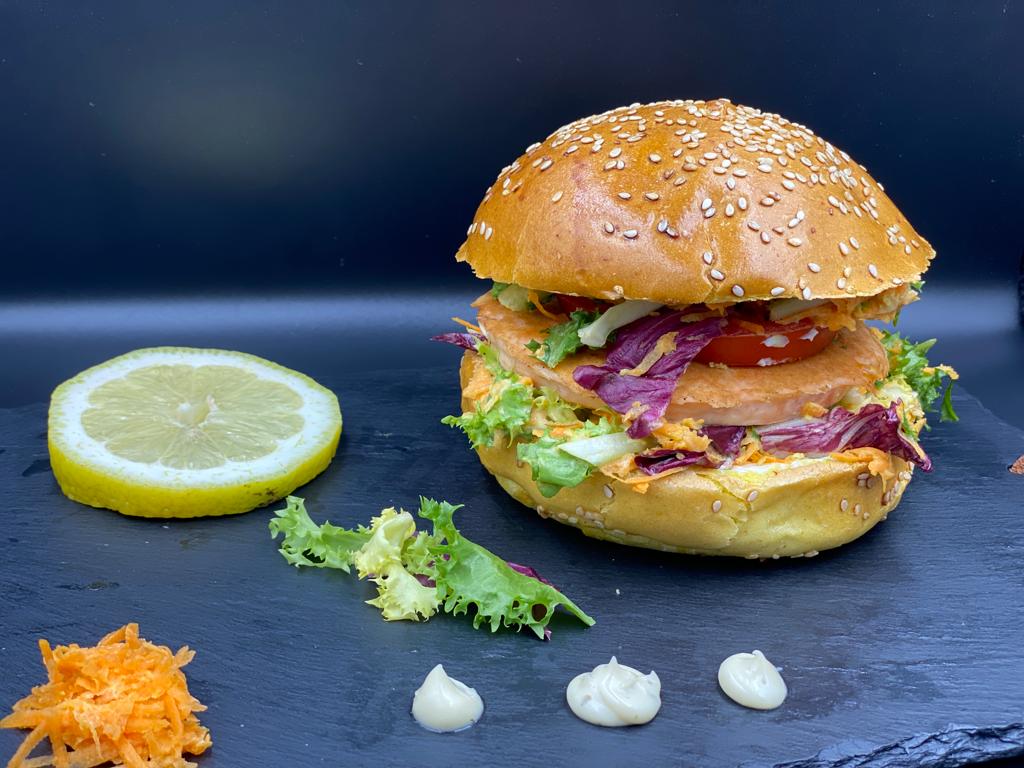 At the food truck, you can also find three types of fried potatoes, one of which includes mozzarella, cheese, bacon, green onions and sauces. They are combined with sandwiches with schnitzel or smoked sausage, pia and beef and small Romanians. Also find pancakes with dark or white chocolate, blueberries, apricots, strawberries, tomatoes, cherries, M&Ms or Oreos.
If you're hungry later, no problem! The Maison du Claire food truck is open and ready to satisfy your cravings. Hours are also extended to 11:30pm on weekdays and 3am on Fridays and Saturdays. You can find them at Bulevardul Republicii, no. 83, near the Treasury.
Those who want to enjoy a fresh burger and don't want to leave home can do so with a phone number 0759463305.
You can also read:
PHOTO: Cartofisseria "La maison du Claire" is open! They brought to Bistrița the famous burger recipe, from Dorobantsi of Bucharest