Burgers and black, red or green buns, made as a recipe that won the discerning customers of Dorobantsi Bucharest, fried potatoes and coif, it's just good to satisfy hunger or … lust, hot dogs or sandwiches with fried potatoes and schnitzel. from premium beef, full menus with potatoes and burgers or pancakes with strawberries, bananas and beautiful chocolates, which can now be found at Cartoffiseria "La maison du Claire", which opened on Republic Boulevard, no. 83, from Bistrita, near the Treasury.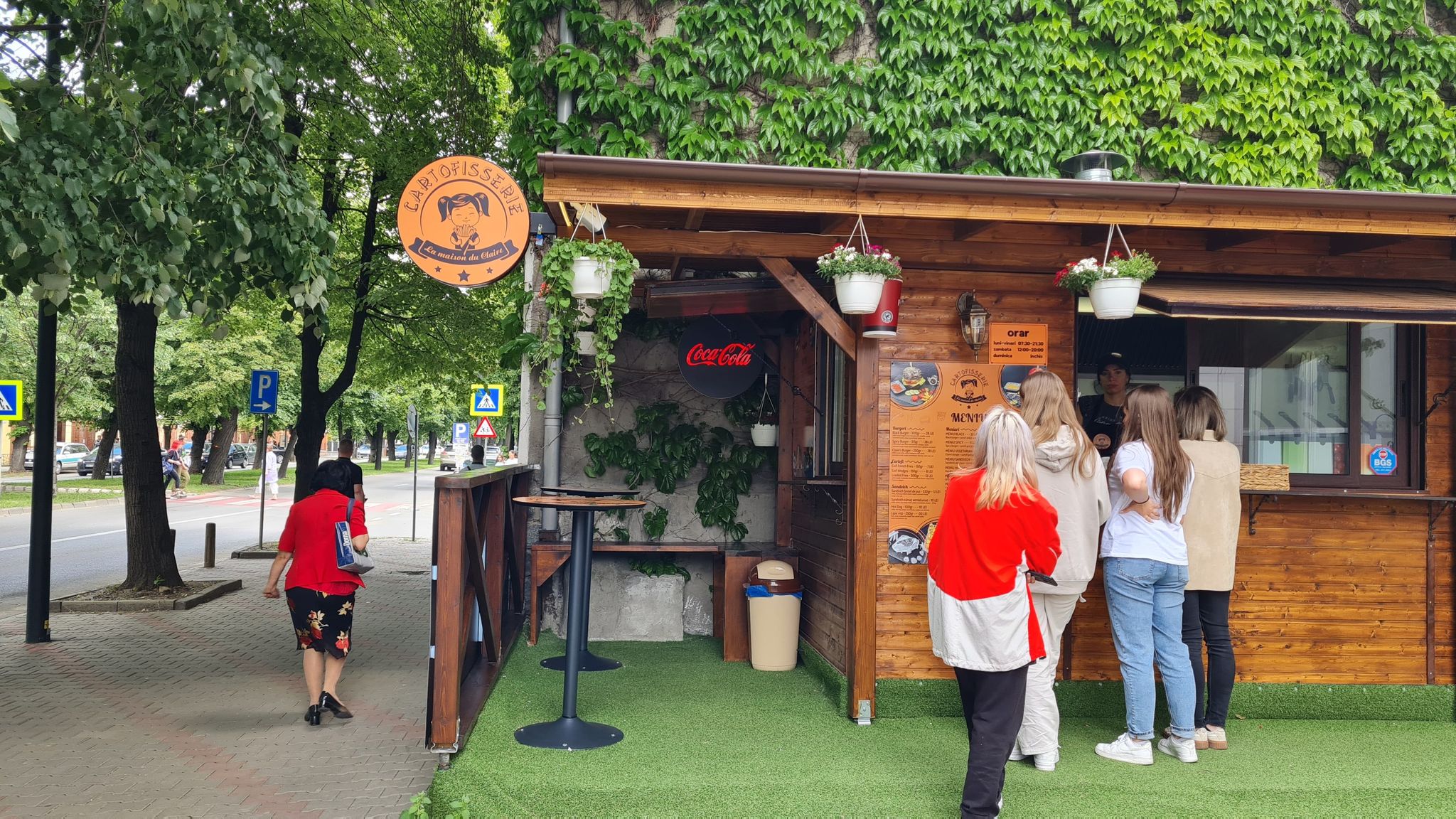 Two young people running a small business opened in a food truck, Dora and Marian, moved to Bistrița to raise their young daughter from Bucharest, returning to Dora's hometown. They brought them a recipe for burgers from Dorobanti, whose taste you can tell by the color of the bun it is served on. The rolls are 100% natural, without Es or preservatives, in black, green or red colors using natural dyes: nero di sepia – for black people, beetroot for those who -red or spirulina for green. The beef for the burgers comes from premium local beef producers and is prepared according to a special recipe that gives it the same taste every time.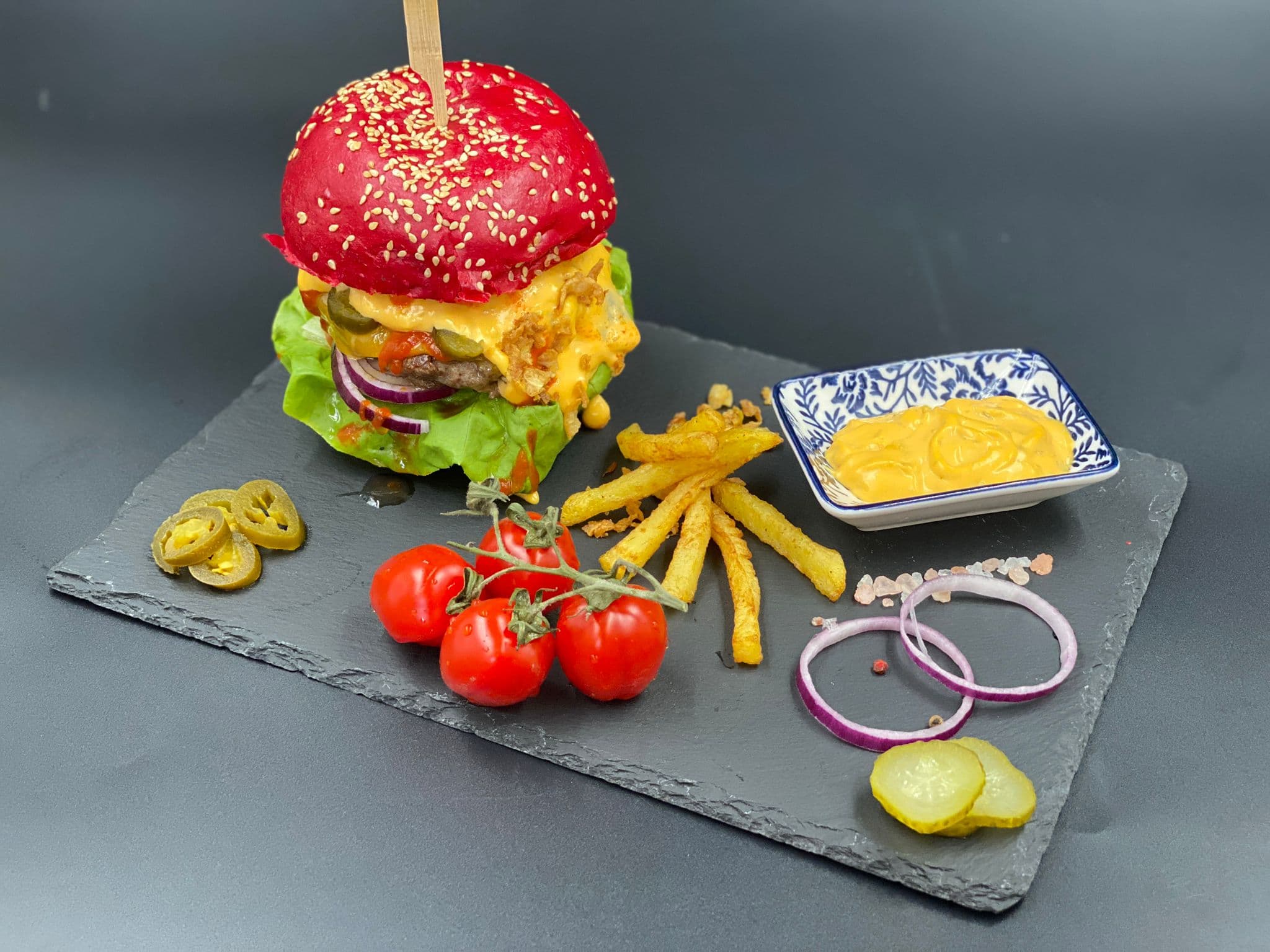 Black Burger up to 300 grams and as the name suggests, it will always be served on a brioche bun, alongside premium beef patty, cheddar cheese, salad, pickles, caramelized onions, bacon and sauce.
Spicy Burger is a 315 gram burger prepared and served on a red bun, with prime beef, cheddar cheese, lettuce, pickles, caramelized onions, jalapeno bacon and hot sauce.
Claire's Burger it's a children's favorite burger, served on a green bun, even if it doesn't have beef, haloumi cheese, tomatoes, lettuce, pickles, caramelized onions, zucchini, roasted peppers and special sauce makes the 250 gram mixture very tasty.
Each of the burgers you choose, they have the same price: 28 lei.
And since you cannot have Cartoffiserie without fries, the people at Maison du Claire serve them in coifs and have three designs: Coif French Fries (150 gr. – 7 lei), Coif Wedges (150 gr. – 8 lei) or Loaded Fries. (300 gr. – 12 lei), with mozzarella, cheese, bacon, green onion and 2 sauces of your choice.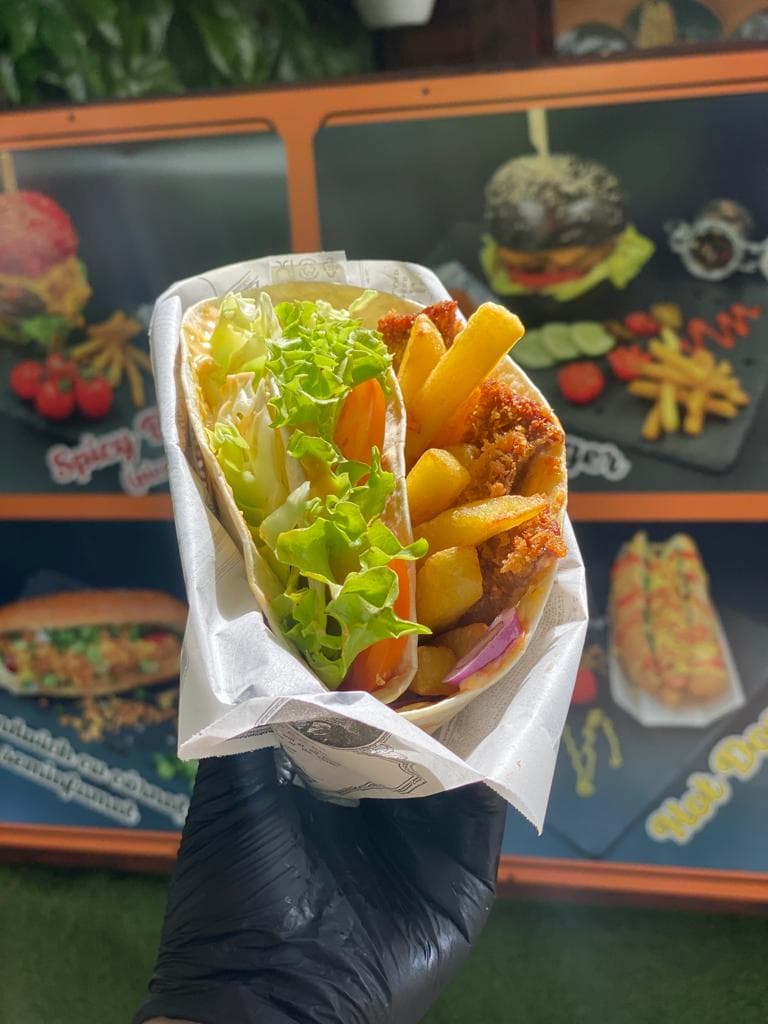 For those looking for sandwiches, Cartofisseria "La Maison du Claire" has made four options: Chicken schnitzel Sandwich (chicken schnitzel, cheese, salad, pickles, red onion and sauce), Sandwich with smoked sausage (sausage, sauce, green onion, caramelized onion, mustard), Hot Dog (bun, Hot Dog, caramelized onion, mustard, sauce, ketchup) or Beef Lipia, with premium beef schnitzel, cabbage, mozzarella, onion, tomato, fried potatoes and sauce – and wood.
Any Burger or Sandwich can also be found in the full menu, where, together with fries, it can cost between 15 lei (Sandwich or Hot Dog) and 35 lei (Black, spicy or vegetarian), which includes drinks.
Also in the menus, the small ones made their way, which, with fried potatoes, can cost 25 lei (small 4) and up to 41 lei (8 small).
But if you are in the mood for something sweet and you are in the area of ​​Bulevard Republicii or Trezorerie Bistrita, you should try the pancakes "La maison du Claire". They are made according to your taste, with dark or white chocolate, blueberries, apricots, strawberries, berries, cherries, M&M candies or Oreo cookies. You can also add strawberries or bananas.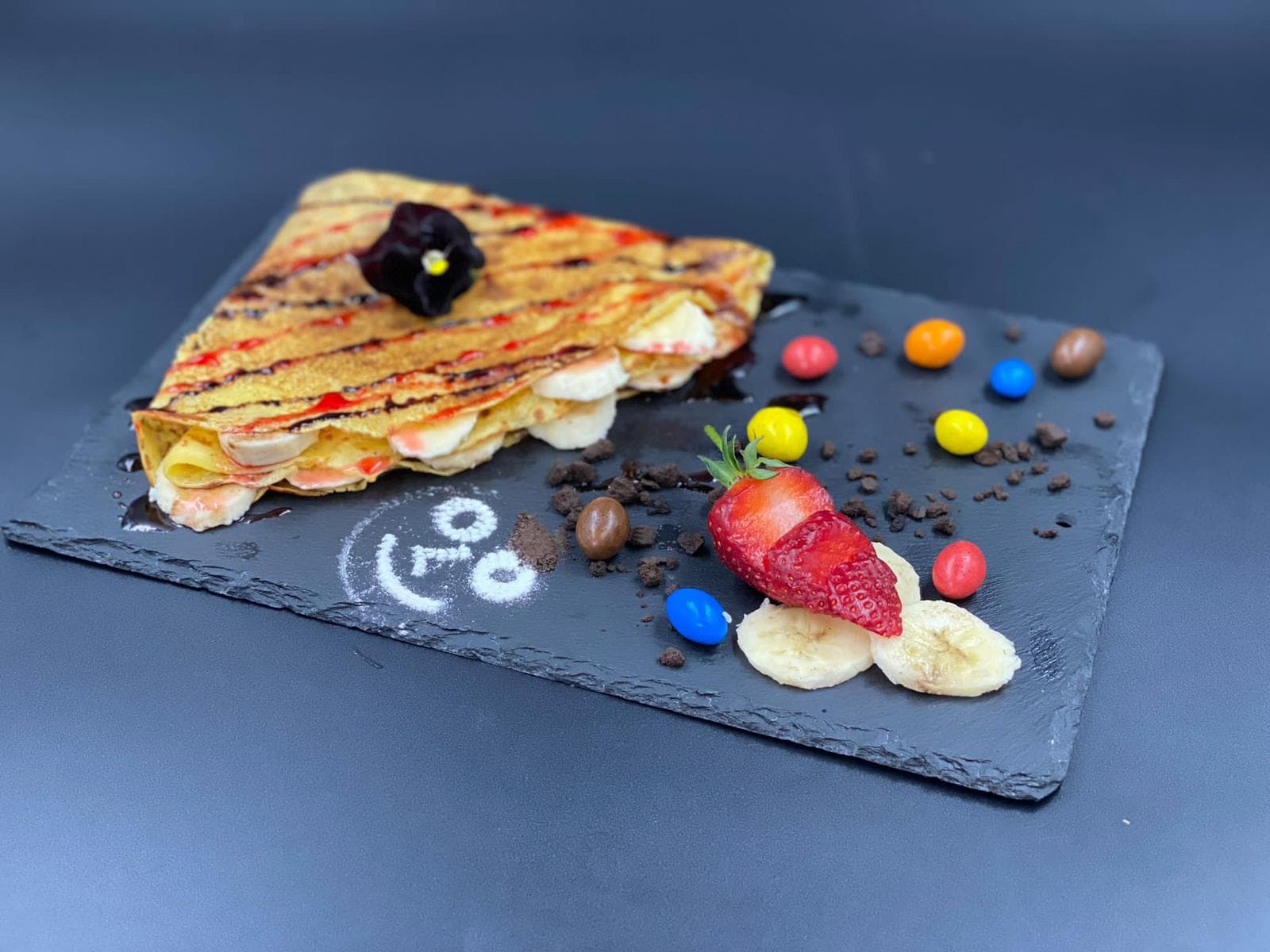 Anything you choose from the menu of Cartofisseria "La maison du Claire" can be taken out or enjoyed at a table on the small floor of the food truck or even on the terrace "La Cornel", which has an entrance.
From as given to the Facebook page La Maison du Claire, you will continue to receive all the offers of the day and news from the menu, as well as on tel. 0759463305 you can order for home or office delivery.
"La Maison du Claire" is open Monday to Friday between 07.30 and 21.30 and Saturday between 12.00 and 20.00, closed on Sunday.